By tilebackerboard |
10
July 2023 |
0
评论
Maximizing Your Tiled Shower Niche with Quality Tile Backer Boards
A tiled shower niche can bring both beauty and practicality to any bathroom. Not only will it help you keep all of your toiletries organized, but its eye-catching design is sure to add visual appeal. However, if you
'
re considering adding a shower niche to your bathroom, one key factor should be top-of-mind: Quality tile backer boards are essential for ensuring the longevity and sustainability of your tiled shower niche. In this blog post, we
'
ll explore why using quality tile backer boards is so important
—
as well as provide some tips on how they can maximize the impact of your tiled shower niche in terms of aesthetics and function.
Why Tile Backer Boards are Essential for a Durable Tiled Shower Niche
When it comes to creating a durable tiled shower niche, tile backer boards are an essential component. Not only do they provide a strong foundation for the tiles, but they also help prevent moisture from penetrating the walls and causing damage over time. Tile backer boards are made of materials that are specifically designed to withstand moisture, making them the ideal choice for wet environments like shower niches. By installing a tile backer board, you can ensure that your shower niche will stand the test of time and look great for years to come. So if you're planning on installing a shower niche, make sure to include a tile backer board in your project for added durability and peace of mind.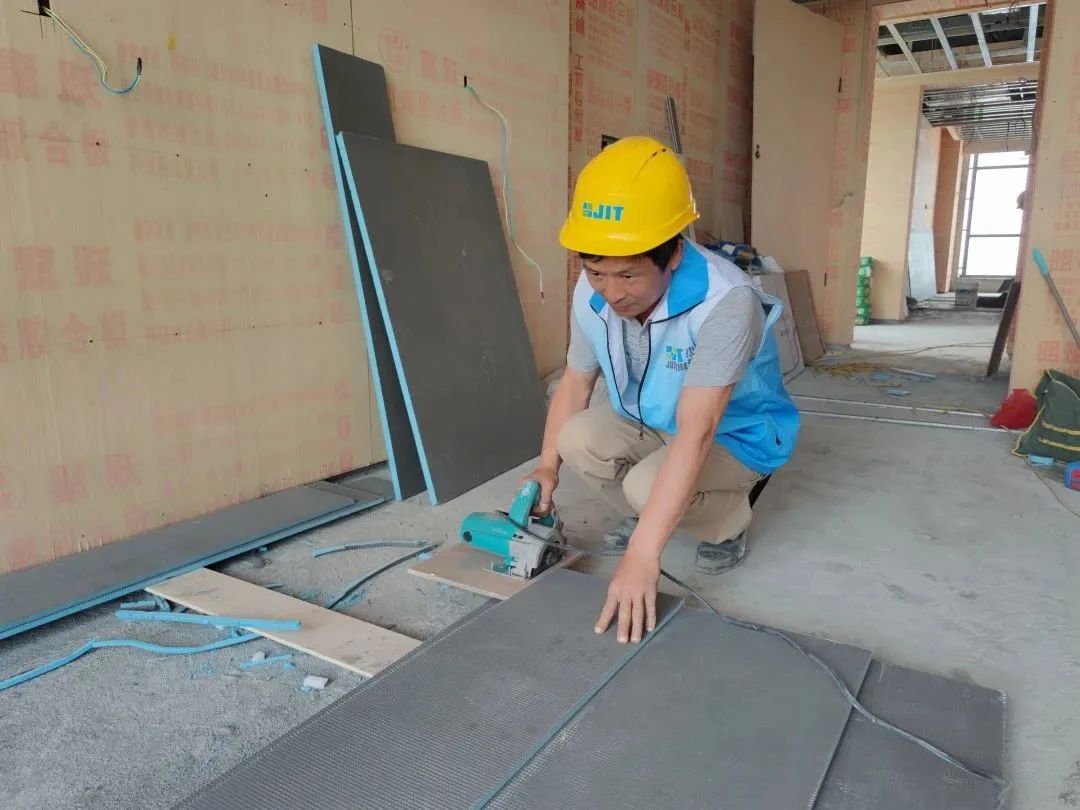 Choosing the Right Tile Backer Board for Your Tiled Shower Niche
When it comes to creating a beautiful and functional shower niche, choosing the right tile backer board is crucial. Not all backer boards are created equal, and selecting the wrong one can lead to a host of issues like mold growth, water damage, and even a compromised structure. The ideal tile backer board should be waterproof, lightweight, and easy to cut and handle. There are several types of backer boards available, including cement board, foam board, and fiber-cement board. To determine which one is best for your shower niche, consider factors like the size and shape of the niche, your budget, and the type of tiles you plan to use. By selecting the right tile backer board, you can ensure that your tiled shower niche will last for years to come.
Revolutionizing Bathroom Design with Tile Backer Boards
In recent years, bathroom design has taken a dramatic turn towards modernity and luxury. And with the innovation of tile backer boards, the design possibilities for your bathroom renovation project have become limitless. This revolution in bathroom design allows homeowners to create customized spaces that perfectly suit their individual styles, from grand, spa-like areas to compact, efficient en-suites. Tile backer boards are an essential component of any bathroom renovation, ensuring a sturdy foundation for your tiling projects. Plus, with their moisture-resistant properties, you can be confident that your bathroom will remain mold and mildew-free for years to come. With tile backer boards, your dream bathroom can become a reality in no time.
Taking the time to research and understand the nuances of tiling a shower niche with backer boards can save a homeowner a lot of money and headaches in the future. Not only do tile backer boards provide an additional level of support for tiles, they can also help when it comes to durability. As should be evident, no matter how eco-friendly or cost-effective it may seem to use other materials instead of tile backer boards, such materials are not equipped to stand up to moisture. While there are plenty of design options with tile backer boards, they are usually far more affordable than many alternative solutions that don
'
t perform as well over time. Ultimately, using tile backer boards for your tiled shower niche is essential if you want you want the job done properly and efficiently so that you won
'
t have to worry about costly repairs in the future.
发表评论
您的电子邮件地址将不会被发布。必填字段被标记。 *